---
---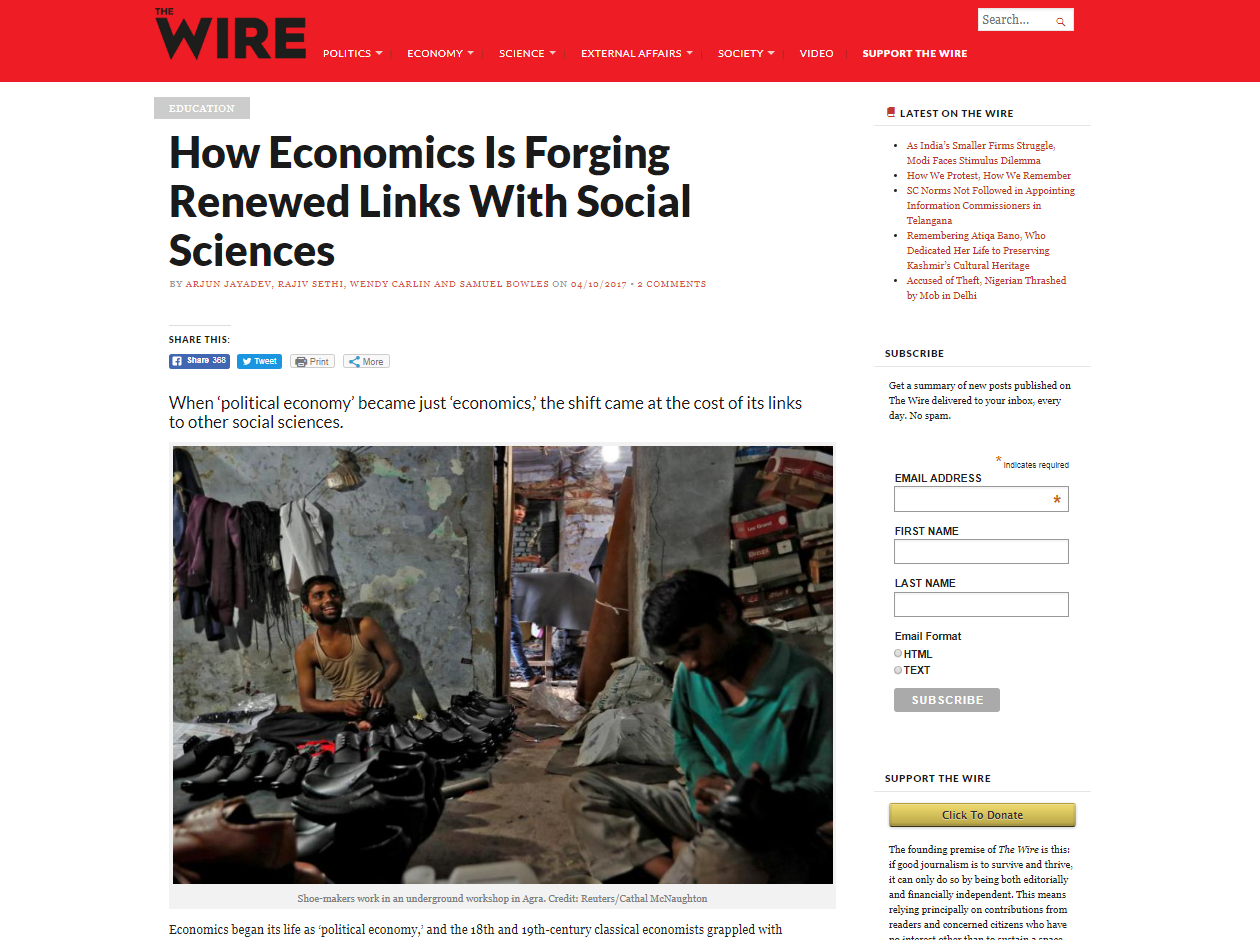 'When 'political economy' became just 'economics,' the shift came at the cost of its links to other social sciences.' The Wire explores the way that economics has evolved, and is continuing to evolve, and how CORE is playing it's part in these changes.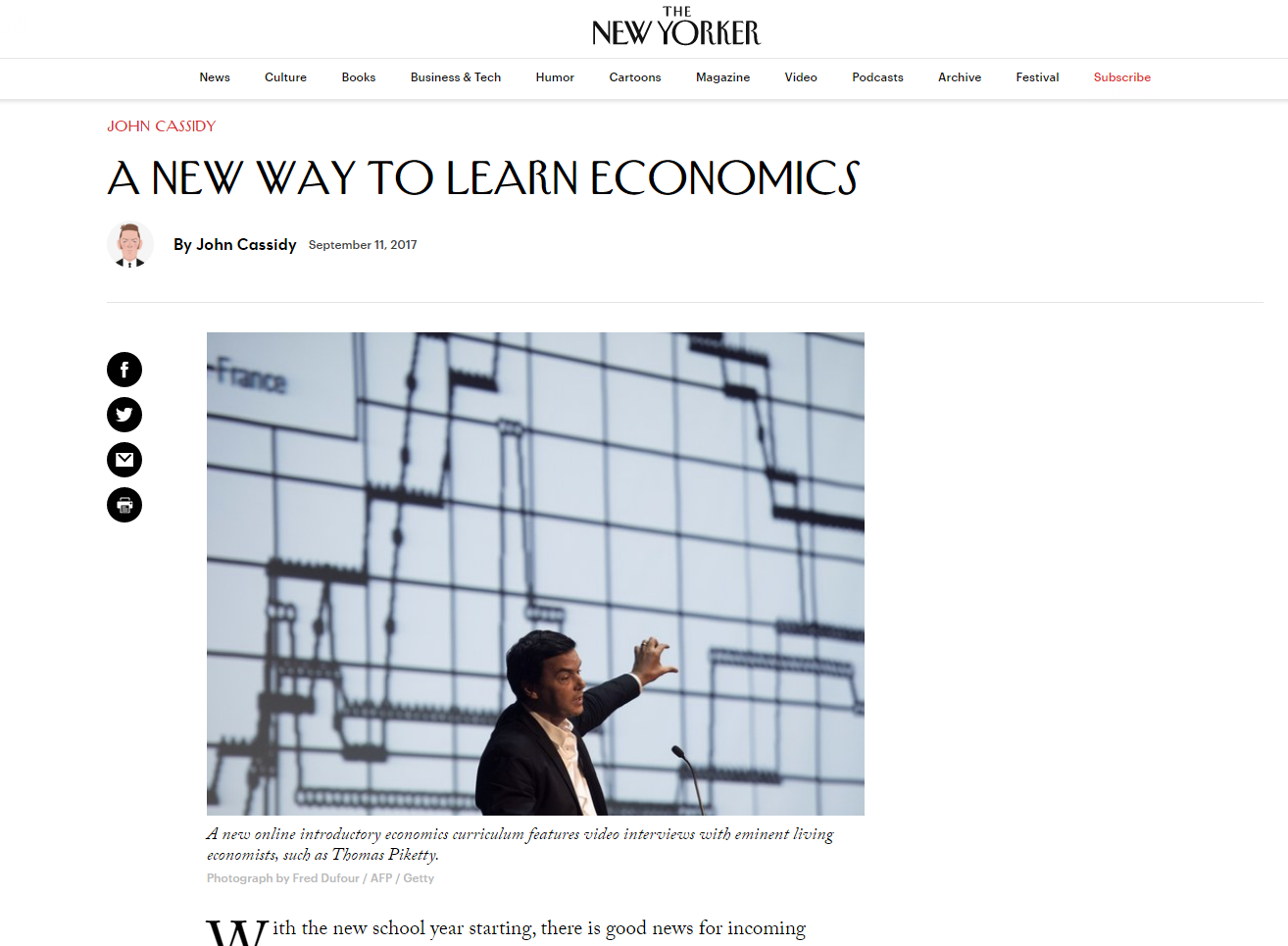 The New Yorker published an article that rounds up of the ways that the CORE team's curriculum is different to the usual ways that economics is taught, and discusses the ways that the project was a reaction to the 2008-9 recession. 'The members of the core team deserve credit for responding to the critics of economics without pandering to them. They have produced a careful but engrossing curriculum that will hopefully draw more young people into economics, and encourage them to continue their studies. '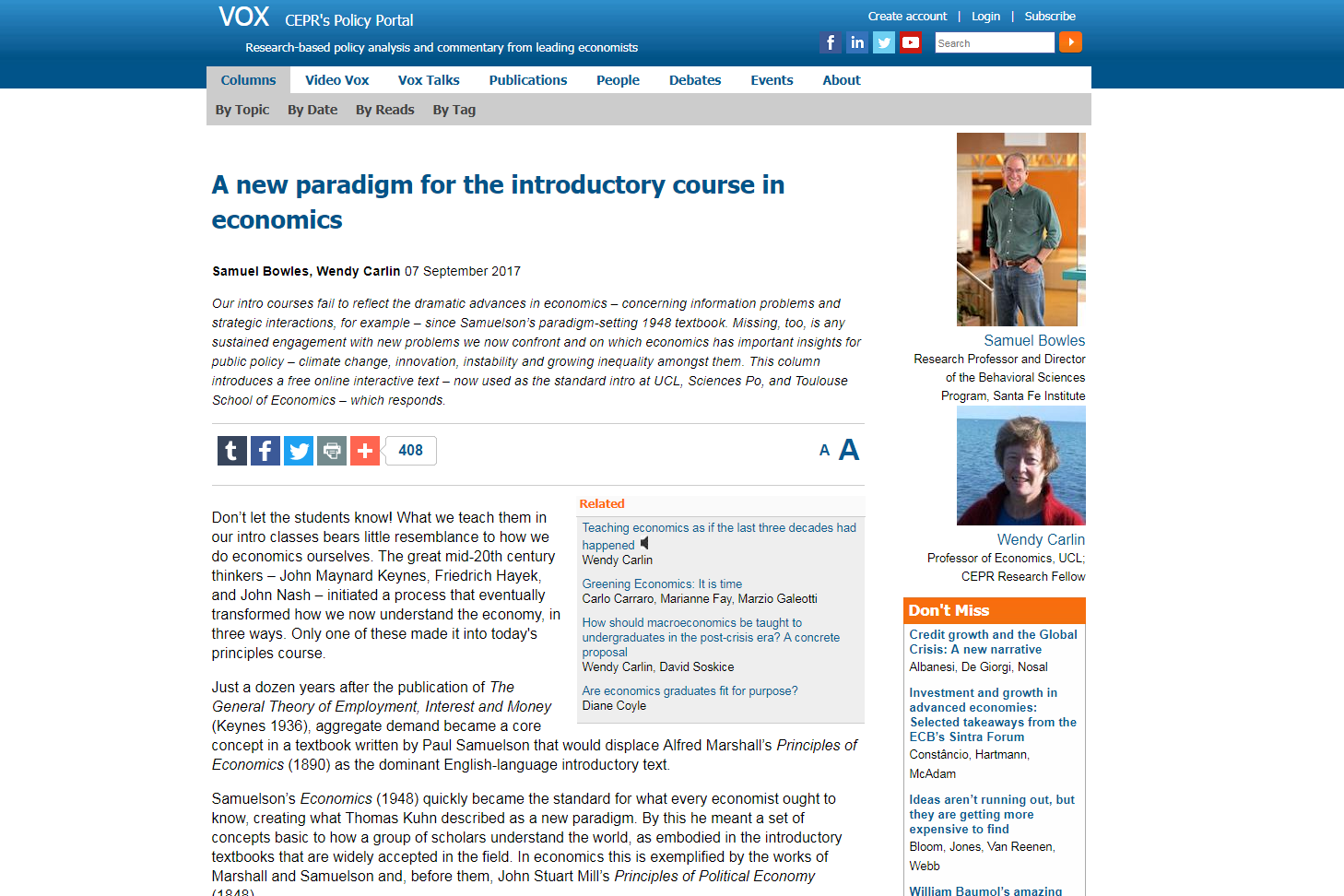 Wendy Carlin and Samuel Bowles share the reasons why CORE is revolutionizing Economics teaching with Vox, and what sets it apart from other ways of teaching economics at university. The article discusses the things that economics students are interested in learning about, expresses why it matters for them to be learning about it using real examples rather than purely using theory.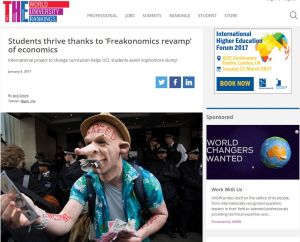 Students thrive thanks to the CORE project. Times Higher Education explains how being taught the CORE program in year one of their economics degree has helped students improve their grades in second-year macroeconomics. As THE reports, "students gaining a first in the second-year microeconomics module rose from 22 per cent in 2014-15 to 32 per cent in 2015-16, while the proportion awarded third-class honours fell from 28 per cent to 11 per cent."
The Economy: Economics for a Changing World | The CORE Team | September 2017 | 1000 pages | Paperback | ISBN: 9780198810247