---
---
Oxford Presents: Family Law
Oxford University Press is pleased to be publishing a brand new family law textbook in March 2018 - help us shape it. On these pages we will share advance material with you as it becomes available; insights from the editor and contributors; feedback on key features that make the book distinct; and we'll ask for your feedback on elements of the book and online resources.

Family law at its most compelling: alive with debates and grounded in context.
---
Divorce and the dog: Polly Morgan on pet custody
Family Law contributor Polly Morgan explores the contentious question of who gets to keep the dog in a divorce.
In the 1937 film The Awful Truth, Irene Dunne and Cary Grant are getting divorced and arguing over Mr Smith, their terrier. 'Custody of the dog will depend on his own desires' says the judge. 'Send for the dog!' Put in the middle of the courtroom, the dog eventually runs to Dunne – who has snuck a dog toy up her sleeve...
Read the full article on the OUP blog.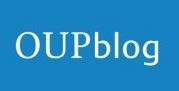 ---
Online resources
Family Law is accompanied by a range of free online resources designed to support you throughout your family law module.
We'd love to know what you think of the online resources, and how you might use them in your teaching. Let us know in the comments box below!
The online resources are currently in development, but you can still visit the page at: www.oup.com/uk/lamont/

The online resources for Family Law will enable your students to:

Research each topic…
A resource bank of links to crucial sources of further information is the ideal starting point when your students need to research a particular aspect of family law. The bank contains links to a range of resources including:
Relevant government reports
Journal articles and other research literature
Video clips
The key statutes and case reports that are the main sources of family law
Be inspired…
Short video pieces from the expert contributors to this book expand on key issues raised in the relevant chapters. Focusing either on a crucial debate or case, these pieces are designed to pique your students' curiosity and help them get to grips with the contentious nature of family law.
Test your knowledge…
Multiple-choice questions, linked to the content of the book, help your students to check their understanding of each topic and identify where they need to focus revision.
---
If you are teaching family law please ensure you are signed up to receive emails from OUP in the area by visiting our preference centre and signing up or adjusting your permissions.
Family Law | Ruth Lamont | March 2018 | 752 pages | Paperback | ISBN: 9780198749653